If you are looking for Hello World's main website, head over to www.projecthelloworld.org
This site, 'My Hello Hub' is for Hub Communities. Here you can look at the data we collect and understand more about each individual Hub. There is a noticeboard for communities to find out what is happening at their Hubs. Children and adults can also access learning resources to help them make the most of their Hello Hub.  
Globally 1-in-5 children is not receiving an education.
Hello World works with vulnerable communities to provide access to online learning and bridge the digital divide.
We teach communities to build state-of-the-art, outdoor Internet Hubs. Each Hub provides free internet access and world-class educational software to over 1,000 people, giving underprivileged children and adults an education and a voice in the global community. 
It's called the world-wide-web and it's about time that was true.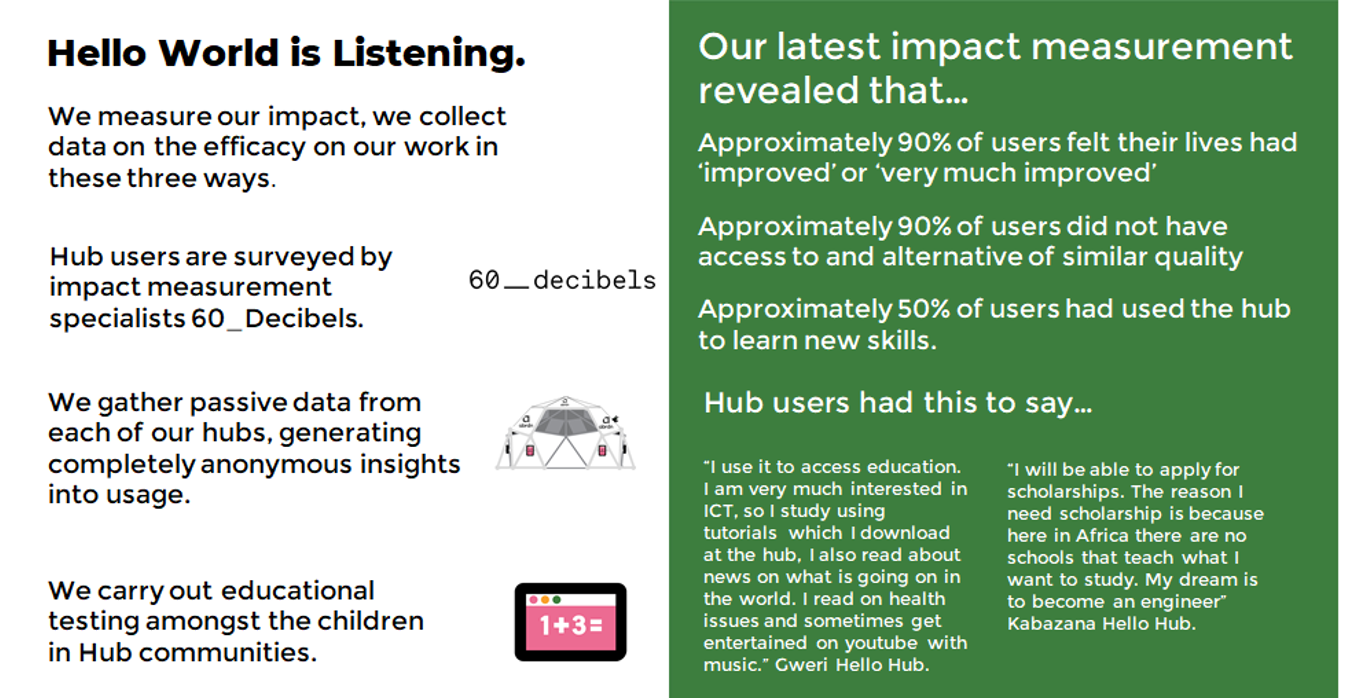 If you'd like to get in touch and learn more about us, we'd love to hear from you.
Email: anna@projecthelloworld.org

Check out our Social Media Pages, comment, like and post pictures of your Hubs there.